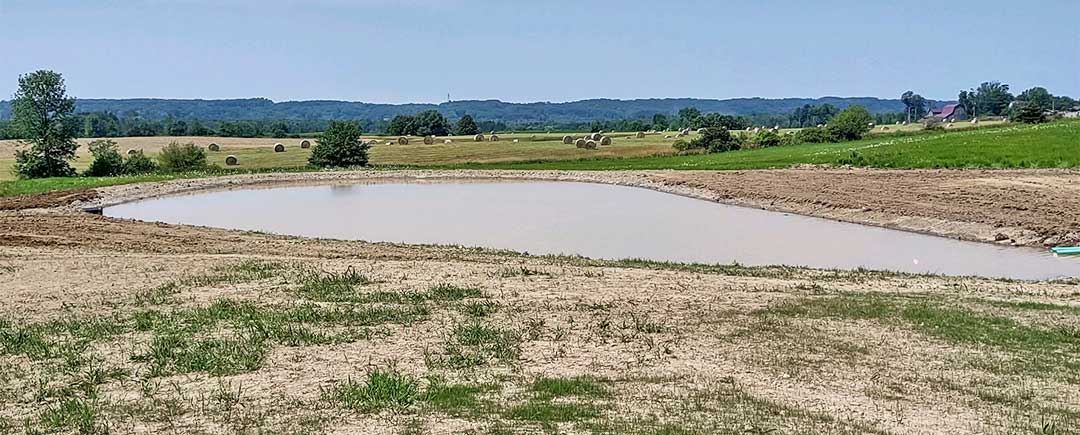 Phair Excavation, Inc. has over 30 years of experience in transforming landscapes to help residential and commercial customers in Arcade, Sardinia, Yorkshire, and Wyoming County, NY get more from their property. Our professional pond construction and repair services beautify all types of properties, adding instant interest and charm through the magic of a water feature.
Pond Installation Experts
As a leading provider of pond construction, we're the team to call whenever you decide to add the beauty and charm of a water feature to your property. We let you focus on the end result of your idea or vision while we take care of the actual process. From start to finish, we're not afraid to get our hands dirty and create a picture-perfect pond that accentuates the landscape and draws the attention of onlookers.
Whether you desire a small or large pond, we do all the heavy lifting and install your water feature to your exact specifications without any major disruptions to your yard. We use a variety of equipment to prepare the land for your new pond. We'll move mountains to get you the results you want, providing excellent service from initial ground breaking to post-installation cleanup.
Professional Pond Repairs
If you already have a pond on your property and need to keep it looking its best, we're the trusted team for pond repairs in Wyoming County. Whether you have a pond built by another company or one you've built yourself, our maintenance services can solve your problems. We've seen it all, and there's nothing we can't fix. Our skilled technicians are able to troubleshoot the following issues, and more:
Leak repair
Pond pump repair
Pond filter repair
Pond liner repair
Edge treatment repair
Creating and Maintaining Beautiful Ponds
Phair Excavation, Inc. is ready to help you bring your vision of a beautiful water feature to life. Whether you're adding curb appeal to a commercial space or creating a charming water feature at home, we do all the work to install your pond and keep it well-maintained. Contact us today at 716-870-3971 to learn more about our pond installation, demolition, and excavation services.